DIRTY PARTS SPONSORED EVENTS
OCTOBER 4-6, 2019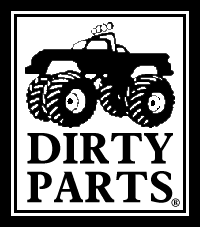 DIRTY PARTS &
2019 BORREGOFEST
Anzo-Borrego Desert State Park
FRIDAY, OCT 4, Thru Sunday, OCT 6, 2019
WELCOME EVERYONE!!!

It's time once again to start planning our annual Outdoor Adventure USA Borrego Fest event. The dates are set for October 4th through October 6th, (Friday, Saturday and Sunday.) for three days of camping. This is a family event that never fails to impress. Some of the activities we MAY offer are off-road trail runs, ham radio testing, a spectacular Saturday night Dutch Oven cook-off, wine tastings, great appetizers, coffee tastings, Ham radio demonstrations, and more. Please let us know if you plan on attending. Fees and sign up info below.
GREAT NEWS!!!!! LOCATION UPDATE

Our continuing efforts to find an alternate location for Borrego fest has finally paid off, at least for 2019. The new campsite is the Tamarisk Grove Campground, (details and map below.) Among the many advantages of this site are:
actually in the Anza Borrego Desert State Park
A small ranger station with a small museum and book store
accessible by all vehicles via a paved road

OAUSA depends on the donations from this event to help it stay in operation.
Campsite fees, taxes, and website expenses all add up, and OAUSA is comprised of a completely volunteer, unpaid staff. We have done our best to keep the fees reasonable, and ask that all who can, please join us for Borrego Fest 2019.

LOCATION AND DIRECTIONS
Campground: Tamarisk Grove Campground, sites 2,3,5,6,7,9,10,11,12,19,21,26.
Location: Anza Borrego Desert State Park, about 7 miles from the Scissors Crossing on Highway S3 (near the junction of Hwy 78 and S3.)
GPS coordinates (aprox): 33° 08.315 N - 116° 22.506 W
NOTE:
Each camp site can hold a maximum of 8 people with three vehicles. The park service will probably charge a fee of $7.00 p/n for more than one vehicle at camp, which will need to be paid at the camp. There is an overflow area near camp and there may be a charge, but it is unknown at this time.
Map
HOW TO SIGN-UP

No fee is required if you are only coming out for one day or are making other accommodations elsewhere, although there may be a day use fee charged by the Park Service. You are still allowed to participate in the trail run meetings, trail runs, special presentations, and evening festivities each day. For anyone who is planning on staying overnight for 2 or three days, there are camping fees required.
For more complete information, and to sign up to attend OAUSA 2019 BorregoFest:
Please go to: OUTDOOR ADVENTURE USA 2019 BORREGOFEST INFORMATION / SIGNUP
DIRTY PARTS

- "For Those Who Like To Get Down On All Fours" TM