SUPERCHIPS TRAILDASH JEEP TUNER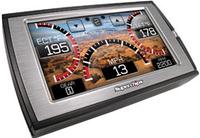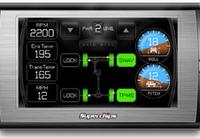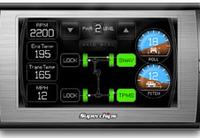 NEW FROM SUPERCHIPS !!!

The

TrailDash

is the most advanced Jeep tuner and monitoring device on the market. Designed by hardcore Jeep enthusiasts the

TrailDash

features

Superchips'

proven street and trail tunes which have been tested in multiple altitudes and climates including the legendary trails of MOAB.
MONITOR FEATURES:


· 4.3" color touch screen
· Transmission Performance (Shift point adjustment)
· Inclinometer gauges
· Customizable digital gauges (Reads numerous PIDs)
· Maintenance Tracker (schedule and track maintenance)
· Mileage Mentor (Track and save fuel)
· Performance tests
· Reads and clears trouble codes
· Expandability (includes the ability to add after market, accessories and sensor via Superchips' Expandable Accessory System)
· Monitor includes video input and can run backup or other camera accessories.
AVAILABLE TUNES*:
· 93 Performance
· 91 Performance
· 87 Performance
· Heavy Load Towing
· CRAWL
· Fuel Economy
· Factory Stock
OFF ROAD FEATURES*:
· CRAWL Tune for low speed off-roading in 4WD
· Tire size, axle & transfer case gear calibration
· TPMS threshold adjust
· TPMS off-road feature
· Real time idle up for threshold accessories
2007-2010 RUBICON-SPECIFIC FEATURES:
· Digital touchscreen front and rear axle lock
· Digital touchscreen sway bar disable
· Daytime running lights adjustability options
· 4WD-HI axle lock with auto-disengage safety feature

* * * CLICK HERE TO ORDER * * *

DIRTY PARTS

- "For Those Who Like To Get Down On All Fours" TM