SECURITY CHAIN COMPANY TIRE CHAINS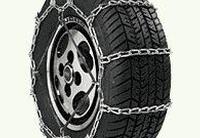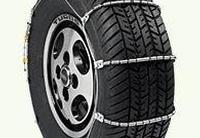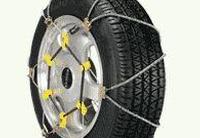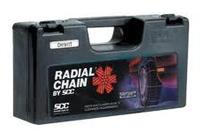 DON'T GET "STUCK" WITHOUT PROPER CHAINS FOR YOUR VEHICLE THIS WINTER SEASON !!!
Order your Tire Chains NOW from Dirty Parts !!!
At DIRTY PARTS we offer the complete line of tire chains and traction control products from Security Chain Company. Security Chain Company (SCC) offers the finest quality chains, in a variety of styles to suit your needs, for virtually every tire size on the road today.
To find chains to fit your vehicle, just type your tire size into our search bar on the left side of this page, using the format ###/##-##, LT###/##-##, or ##x##.##x## .
If you need further assistance, here is a step-by-step guide to help you find your tire size, and the correct tire chains for your vehicle, so you can locate them on our web-site.
If you would prefer having our experts assist you directly, call us at 310-390-9086 during our store business hours (M-F: 10A-7P PT). We'll be happy to help you!
(or Click Here to go directly to our SCC Chains.
:
Shur Grip Z
,
Super Z6
,
Super Z8
,
Z-Chain
,
Whitestar Alloy
)
Easy Tire Sizing:

If you're not sure of the tire size on your vehicle, it's best to get it directly from the tire face itself.
Looking at dealer websites or your Owner's Manual can result in getting the number wrong as vehicles have many different sizing options. Most tires are sized using a set of 3-numbers separated by both a slash and an R. The tire size in our example is in the top-center portion of the image from Nebraska Tire. From this image we see:
1st Number: Tire width followed by a slash (/)
2nd Number: Aspect ratio, followed by an "R"
3rd Number: Tire's rim size
End Result is the tire size: 185/60-14
Note: The "P" at the beginning of the tire size stands for "Passenger". The "R" in the tire size stands for Radial. These 2 letters are never used as part of the size. In the example above, you'd look for tire chains for the tire size, 185/60-14.
Note: Light truck tires may begin with the letters "LT" such as LT195/75R15. In this case, the size of the tire will be listed as: LT195/75-15.
Important Information
Before selecting any traction product, refer to the vehicle manufacturer's recommendation in your vehicle owner's manual.

Be sure to pre-fit the chains to your tire and ensure that you have enough clearance for the chains to operate properly.

If you have alloy wheels or wheels that protrude beyond the tire sidewall, SCC cautions against using traction products that require a rubber tightener
Which tires should I chain Up?

Traction devices should be installed on the drive tires. On front-wheel drive vehicles this would be the front tires and on rear wheel drive vehicles this would be the rear tires. To retain as much of the normal handling characteristics of your vehicle as possible, SCC recommends installing traction devices on all tires. If you have a four wheel drive or all wheel drive vehicle refer to your owner's manual for placement recommendation.
What if my owner's manual says "don't use tire chains?
Vehicle manufacturers often make this statement if they don't leave enough room around the tire for conventional chains to operate without coming in contact with some part of the vehicle.


If my car has an anti-locking brake system, do I still need chains?
YES! Many people think that ABS systems are an alternative to traction devices. ABS is a great advantage in helping drivers maintain vehicle control, but it's only purpose is to manage the vehicle's available traction more efficiently than a conventional braking system. SCC's "Z" products with diagonal pattern crossmembers, provide constant traction making them more compatible with traction control and ABS.


Do four-wheel drive vehicles need chains?
YES! Although four-wheel drive vehicles have a greater ability tto GO than vehicles with a conventional drive system, they do not have any greater ability to STOP on slippery roads.


Which chain
is easiest to install?
SCC products that use a "designed-in" rubber tightener allow chains to be installed without moving or getting underneath the vehicle as there is no need to stop and retighten. These products include Shur Grip Z
,

Super Z6, and Super Z8.


Which chain is the most durable?
Cable products with diagonal cross member patterns and alloy traction coils. These products include SCC's
Z-Chain
,
Shur Grip Z
,
Super Z6
,
and
Super Z8
.


Which chain provides the best traction?
Products with diagonal or diamond shaped cross member pattern. These products include SCC's Z-Chain
,

Shur Grip Z

,

Super Z6

,

Super Z8, and Whitestar Alloy.
DIRTY PARTS

- "For Those Who Like To Get Down On All Fours" TM