ROTOPAX FUEL AND WATER CANS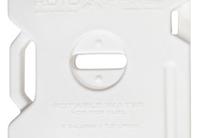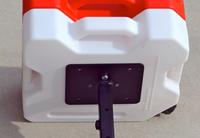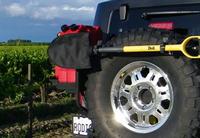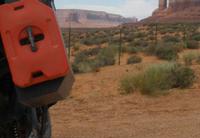 Rot

paX

Fuel / Water / Storage Containers


available at

DIRTY PARTS
Roto

paX

ARE THE

ONLY

EPA

AND

CARB COMPLIANT

FUEL CONTAINERS AVAILABLE FOR SALE IN THE UNITED STATES!
THIS IS THANKS TO A PATENTED THREE LAYER ROTO-MOLDING PROCESS, ALONG WITH SPECIALLY FORMULATED PLASTIC BARRIER MATERIAL TO MEET THE GOVERNMENTS NEW EXTREMELY LOW PERMEABILITY REQUIREMENTS.
Roto

paX

provide the following benefits:
Durable

: thicker walls and stronger construction help the Roto

paX

containers work and play as hard as you do.

Colorfast

: bright colors that are less prone to fading ensure the longest-lasting fuel containers you'll ever own.

Leak-Proof

: extra threads, thicker walls, and a sure-seal gasket guarantee your spout won't leak or vibrate loose.
RotopaX is an exclusive, modular system that allows you to customize 2 Gallon packs according to your varying needs. It takes only seconds to switch between:
Gasoline
Water
Diesel
Kerosene
2-Cycle
Emergency Packs
First Aid Packs
Utility Packs
RotopaX utilize widely-available mounting brackets which make mounting and storing your RotopaX even easier. And remember that the packs can be used separately too.
See RotopaX products HERE

DIRTY PARTS

- "For Those Who Like To Get Down On All Fours" TM