QUICK-FIST MOUNTS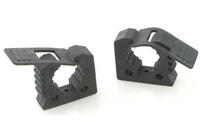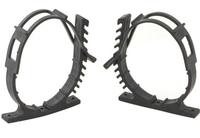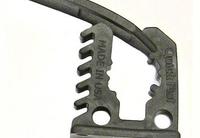 QUICK-FIST MOUNTS

at Dirty Parts !!!

The

easiest

way to secure your accessories !!!


QUICK FIST
clamps are made of heavy-duty transportation-grade rubber, are not affected by hot or cold climates, and they are UV resistant, too. They are available in a variety of sizes, and
QUICK FIST
clamps are easy to mount, and easy to use - the perfect way to secure your axe/shovel, flashlight, tow rope, or other off-road accessory to your vehicle.
Quick Fist
clamps are extremely strong, and resist fatigue - they are used by public service agencies, fire departments, and commercial vehicles around the world.
Check out the full line of Quick Fist products

HERE
DIRTY PARTS

- "For Those Who Like To Get Down On All Fours" TM