Welcome To Dirty Parts !!!
Welcome to Dirty Parts, your best source for truck, SUV and Jeep parts, accessories and off-road performance products. Dirty Parts is a family-owned, customer service-driven business. We are proud to serve the folks in all facets of the off-road community, including expedition enthusiasts, weekend warriors, family adventurers, and street cruisers, for over 36 years.
At Dirty Parts, we pride ourselves on providing accurate information and advice, as well as selling and installing the finest quality products for your vehicle. Our world-wide reputation doesn't come from just sitting behind the desk or hanging out in the shop - we love to take our rigs off-road. The folks at Dirty Parts hit the trails with our customers on a regular basis. This has not only created an environment of trust, respect, and admiration from customers and vendors, but it has also helped make us experts at what we do, based on real-world experience and direct customer feedback on the products we sell.
Our experts can help you choose the equipment that works best with your vehicle, your off-road style, and your budget. If you don't see what you are looking for, or would like professional assistance, please e-mail or call us, stop by our store, or join us out on the trails!
Thank you for your patronage,
Larry Bernstein, President
Dirty Parts, Inc.
DIRTY PARTS

- "For Those Who Like To Get Down On All Fours" TM
About Us
Dirty Parts, Inc. was established in September, 1984, by Larry Bernstein, an automotive technician, mechanic, and vehicle outfitter; a bona-fide car fanatic since childhood. After spending his youth with street racing and performance cars, Larry made the switch from cars to off-road trucks in the early 80's.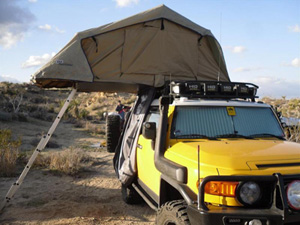 As Larry searched for products to outfit his truck, it quickly became apparent that quality parts and accessories were hard to find. Most salespeople had very little direct knowledge of the products they were selling. Most retailers preferred to sell lesser quality products because it was easier and cheaper. Never satisfied with less than the best, Larry began buying the parts he wanted in bulk,. After installing what he needed for his truck, Larry would sell the rest to friends at local swap meets - and Dirty Parts was born.
Larry developed a loyal following over the years. His friends and customers appreciate his accurate information, honest recommendations, and the quality of the products Dirty Parts chose to sell and install. What started out as a part-time hobby quickly became a full-time occupation and obsession.
Our core philosophy of providing customers with the information they need, as well as offering a selection of top quality products at fair prices, has been maintained by Dirty Parts for over a quarter of a century.
Dirty Parts has cultivated a dedicated following of customers across town, throughout the U.S., and around the globe. We constantly strive to provide our customers with the products that utilize the latest technology, and offer reliability with increased function for your vehicle and driving style - and because we use what we sell, you are assured of receiving products that have proven themselves on the road and on the trail.
At Dirty Parts, we appreciate your business. We look forward to assisting your quest to find parts and accessories that will make your vehicle a star on the road and on the trail.
And don't forget to "like us" on Facebook
DIRTY PARTS

- "For Those Who Like To Get Down On All Fours" TM